It's time to get ready for my first readathon of the year, the Biannual Bibliothon! I love readathons, and any excuse to read. The Biannual Bibliothon runs from this Sunday, January 20th, to January 26th! I have seven books that I'm aiming to finish!
Challenge 1: Read the Group Book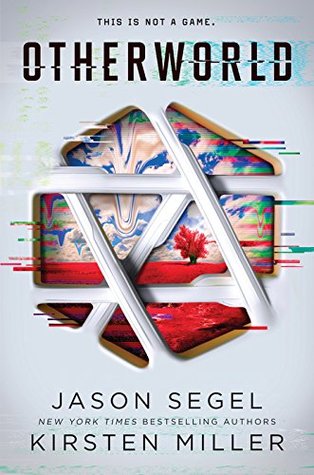 The group book is Otherworld by Jason Segel, a YA science-fiction novel. I'm not crazy about science fiction, but I actually read the synopsis and it sounds really good!
Challenge 2: Read a Sequel
For this, I'll be reading The Lucky Heart by Devney Perry, which is the third book in the Jamison Valley series. I am currently reading The Clover Chapel, and am obsessed with it, so I can't wait to move on to the next book! Jamison Valley is a romance series set in a small town in Montana and it's so heartwarming!
Challenge 3: Read a book you've never heard of
For this challenge I'll be reading Inarticulate by Eden Summers! I just saw it today while I was browsing Amazon looking for new books, and immediately downloaded it!
Challenge 4: Read a book about mental illness
I'll be reading London Belongs to Me by Jacquelyn Middleton! This is a contemporary set in London, and the main character has anxiety. I hear that the anxiety rep is amazing, and as someone with a severe anxiety disorder, I would love to read about more characters I relate with!
Challenge 5: Read a book mentioned elsewhere
The Fellowship of the Ring by J.R.R Tolkien is referenced in Gilmore Girls, so I think I'll finally be getting to this! I'll probably read it partially through audiobook and partially on my kindle!
Challenge 6: Read a Book Under 200 Pages
I read Every Heart a Doorway a few weeks ago and absolutely fell in love with it, so I'm so excited to get to Down Among the Sticks and Bones during the readathon!
Challenge 7: Read a backlist title
For this last challenge, I'll be reading The Edge of Never by J.A Redmerski! This was released in 2012 and is very well-loved in the romance world, so I need to get to it soon!
Thanks for reading, and let me know your TBRs for the Biannual Bibliothon!